Hi, Sweet Digi Scraps friends!
We hope you had a great holiday weekend, filled with fun times
The team has been moving slowly into September and
making the most of the upcoming month of events at Gotta Pixel
Also, our Annual CT Favs Freebie Blog Train
is coming here on Sept 18th!
I have seen what our Creative Sweeties are making for you scrappers
and I am BLOWN AWAY!!!!
For todays excitement, we have added THREE $1 sets to the store
that matched perfectly with our previously released
Pass the Pea kit and peices from others throughout the
Because the matching sets are new, we placed the kit into the
$1 Pixels section too!!!
Make sure you grab them all before $1 Sale ends
Remember, they are all in store today for only $1 each!
There is also a matching freebie on Danyale's Blog
HERE
How about some Creative Sweetie Inspiration?
This page is just so incredibly sweet...see his frog butt!
Rachel and her frog prince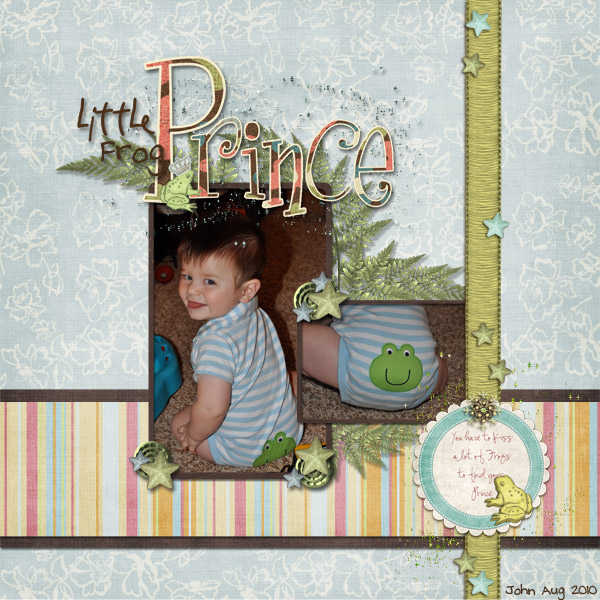 Hope you take time to snag these an super sale day!
Have a happy Tuesday and happy scrapping!