How many of you have a sibling? Do you have that love/hate kind
of relationship that most of us have?
There are four of them in Liz's house and I think at last count,
them creative team can claim 18 altogether!
When Liz said she had been working on a kit, and it had "colored pencil" style to it,
I was immediately intrigued and excited
My patience paid off when she shared this fabulous vintage kit
Seriously, could that be any cooler?!?!?
I am in LOVE with the sketchy, old vintage ad feel of this one!
Remember the coppertone girl...I went straight to that ad in my head
What does the kit remind you off?
and even a set of six
Alphas
that will fit any layout design

The creative team went bonkers and created up a storm this week
We have lots of beautiful kids layouts...LOVE IT!!!!!!
Jennifer
Cynthia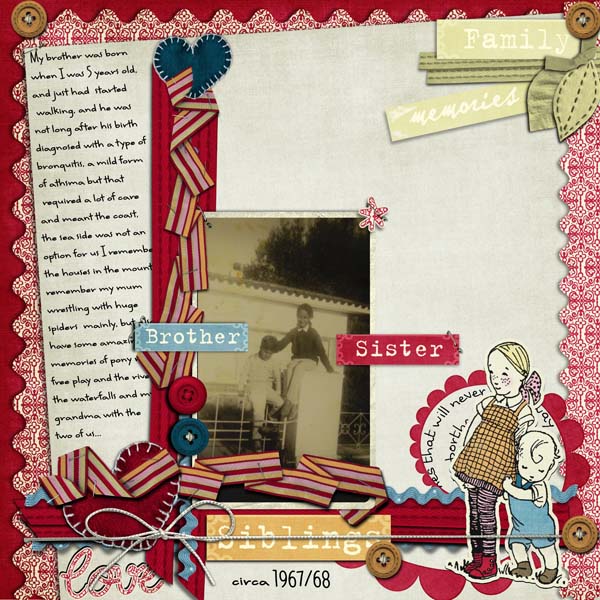 Cynthia's wonderful two pager
Mary
Jennifer
and introducing the first of our two Guest Creative Sweeties Christine and Rebecca!
They helped the team work some creative magic!
Christine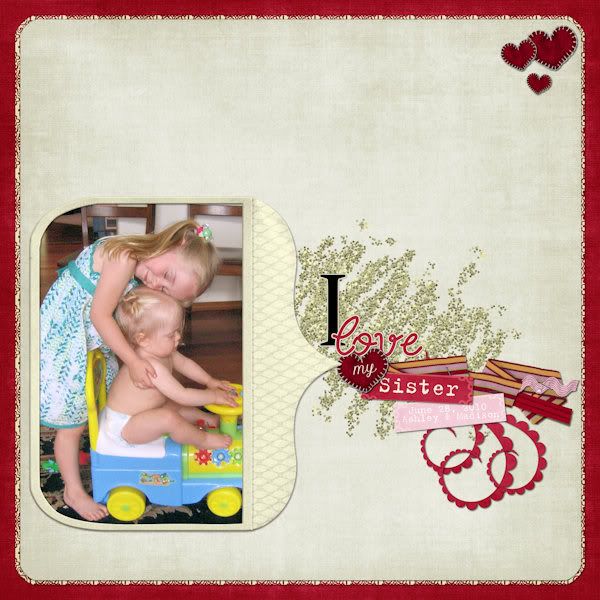 Rebecca
I mean, have you seen a better bunch of kids photos?!
We have the cutest kids in digi land, I swear!
The entire Sibling Love kit, wordart and alphas are on sale
for a short time for 30% OFF in the
I will be back with some information about the HUGE RETIREMENT sale
Liz has going on in store right now....get you shopping cart fingers ready!